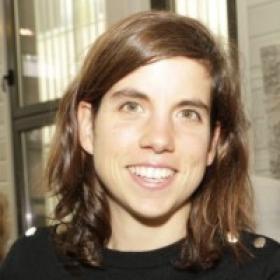 MEIGNIE
Alice
Chercheure, PhD
Lien entre spécificités féminines et performances chez les athlètes de haut niveau.
EMPOWER : suivi longitudinal multiparametrique des sportives de haut niveau
DIRECTION ET FINANCEMENT
Responsable : Juliana Antero
Financement : Ce programme se fait avec l'appui du Pôle Performance de l'INSEP et en collaboration avec les fédérations sportives françaises intéressées par la mise en place du suivi EMPOWER.
PROJET - EMPOWER
L'objectif principal d'EMPOWER (Exploring Menstrual Periods Of Women athletes to Escalate Ranking) est de maximiser les performances des athlètes féminines élites en optimisant leurs réponses à l'entraînement par des charges de travail adaptées en synergie avec leur physiologie et leur cycle menstruel. Ce projet s'articule autour de trois parties complémentaires :
Un suivi longitudinal multiparamétrique des variations des réponses aux charges d'entrainement et de compétition
L'identification d'un profil hormonal des sportives de haut niveau en parallèle de leur charge d'entrainement et de compétition
La création et validation de préconisations d'individualisation de l'entrainement basé sur les profils hormonaux et les réponses aux charges identifiés
Publications scientifiques principales
Meignié A, Duclos M, Carling C, Orhant E, Provost P, Toussaint JF, Antero J. The Effects of Menstrual Cycle Phase on Elite Athlete Performance: A Critical and Systematic Review. Frontiers in Physiology, In Review, 2021.
Forstmann N, Meignié A, Larochelambert Q, Duncombe S, Schaal K, Maître C, Toussaint JF, Antero J. Pregnancy does not jeopardize future athletic success in elite marathon runners. Submitted.
Sedeaud A, Larochelambert Q, Moussa I, Brasse D, Berrou JM, Duncombe S, Antero-Jacquemin J, Orhant E, Carling C, Toussaint JF. Does an Optimal Relationship Between Injury Risk and Workload Represented by the "Sweet Spot" Really Exist? An Example From Elite French Soccer Players and Pentathletes. Frontiers in Physiology. 11. 10.3389/fphys.2020.01034, 2020.